Better Understand Your Customers And Employees
Connect with customers & employees, increase brand loyalty, and adapt faster with NPS, eNPS, CSAT & CES surveys.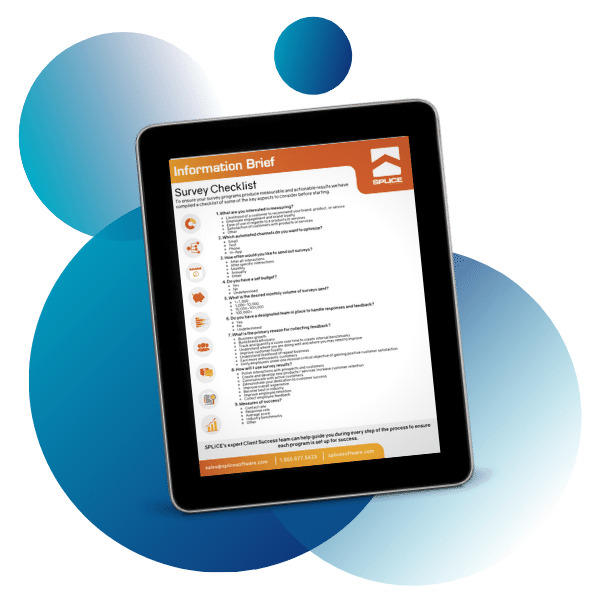 Free Checklist
9 Step Survey Checklist

Customer and employee feedback is a valuable tool for improving and growing your business. Utilizing direct feedback to improve experiences in the company helps to benefit not only the customers' journey, but also to streamline and increase efficiency for employees. We are all customers and SPLICE embraces each unique experience along with adding in survey and industry best practices to make this an easy solution for companies to implement. To get started, it is important to have a clear understanding of:

Your customers

Your industry

Your company's desired outcomes
To help your brand utilize surveys and get started on how to send and use feedback within your company, download our all-in-one information guide and checklist.
Submit the form below to claim your

FREE

copy!