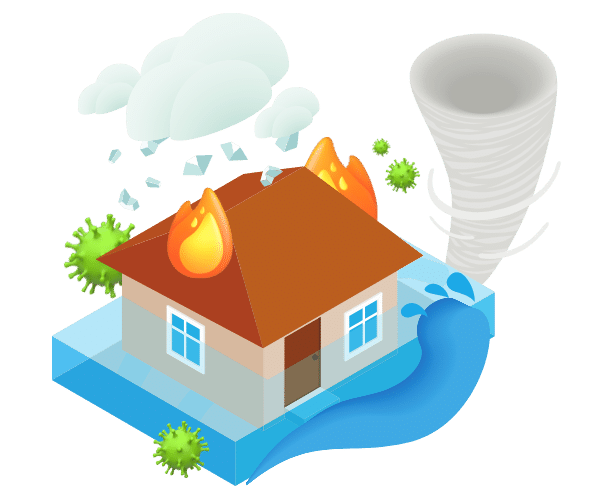 Catastrophe & Disaster Landscape
Catastrophes and disasters are often stressful times for insurance companies, policyholders and claimants. Catastrophes and disasters can include a major disaster, a natural disaster, environmental catastrophe or even emergency notices for pandemics. They often lead to an influx of claim, expenses, and time for everyone affected. From utilizing more employees and contractors, to delays in response times, catastrophe and emergency management and assistance becomes a large scale event for insurers to navigate.

Disaster and emergency notifications can help alleviate the danger and impact of a variety of natural disasters, extreme weather situations and, as we have experienced recently, global pandemics. Providing your policyholders with proactive notifications prior to a catastrophe or major disaster (pre-CAT) can not only help increase preparedness for such events, but can help minimize loss and the financial impact for policyholders as well as insurance providers. The addition of follow-up notifications (post-CAT) can help ensure policyholders and claimants know how to easily file claims or find the answers to their policy related questions. Frustrations and expectations for both the insurers and the insureds can be minimized.

Different events can present different challenges and, in turn, require different varieties of communication supports. It is important to note these differences and create a mitigation and notification program that effectively minimizes the impact of the disaster or emergency your policyholder might experience. Although governments often provide a catastrophe notice, providing disaster assistance and major disaster mitigations allow you to approach these events head on for all involved. Implementing the right program for the right event ensures your program will be as effective as possible, while helping you keep an eye on that bottom line and for your employees.
Hail Storms
Although a bit of hail can hardly be considered a disaster or an emergency situation, in some instances hail can have the destructive power to damage cars, houses, and even cause serious injury. It is also often the case that if properly prepared, many of those worse case scenarios can be avoided.

Notify your policyholders of potential hailstorms before they strike. Give them alerts and tips of the best ways to protect their property and reduce not only the volume of inbound calls, but claims as well. By fully utilizing our SPLICE's CAT programs, your policyholders can be notified immediately to potentially harmful or dangerous weather and provided with instructions or best practices for keeping them and their property safe.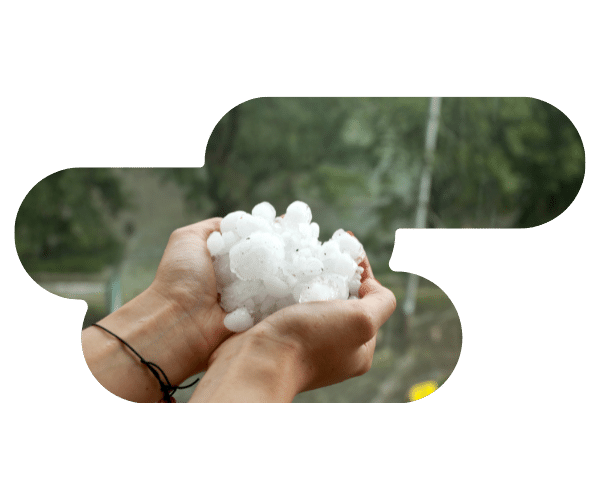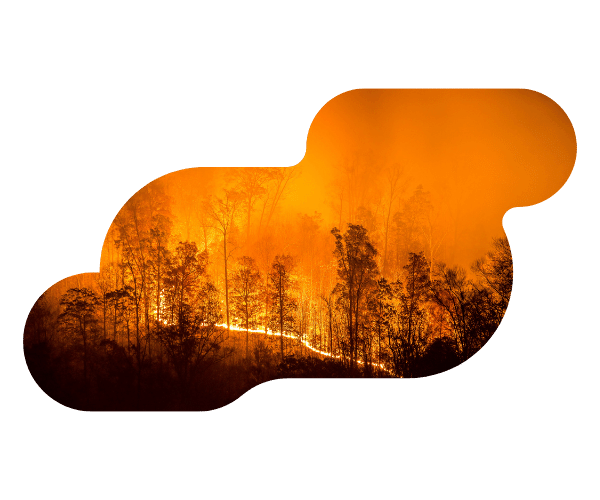 Wildfires are becoming a growing problem. Not only are wildfires becoming more frequent, they are also becoming more wide spread, consuming increased acres of land and extending the average wildfire season by three and a half months.
There are many preventative measures and precautions policyholder can take to help reduce the damages caused, but only if they are properly informed. Many high risk regions offer free services to protect homes and reduce the fires damage. Alerting your policyholders of mitigation or a catastrophe notice and ensuring they are aware of any mitigation services they are eligible for could make all the difference.
Another negative side effect to the erratic weather patterns in recent years and the higher than average global temperature is an above average rate of frequency for named storms. Although the number of major disasters like large scale hurricanes has remained consistent over the years, the rate of smaller named storms and small scale hurricanes has increased. Even though by comparison these storms and hurricanes are considered "small scale", they still present a very serious danger, as well as have the potential to cause millions of dollars of damage.
Unlike with some other major disasters or emergency situations, much of the damage sustained by hurricanes is unavoidable. This means an influx of policyholders reaching out to their insurance providers and filing claims, which many insurance companies do not have the resources or manpower to handle. By implementing a Disaster & Emergency Management program your policyholders know what to expect if an event occurs, understand that you are there to help them, are kept informed on their policy coverage, are provided easy instructions on how to file a claim digitally, and are given time estimates so they aren't left wondering. Making the claims process easier on both the policyholder, as well as staff.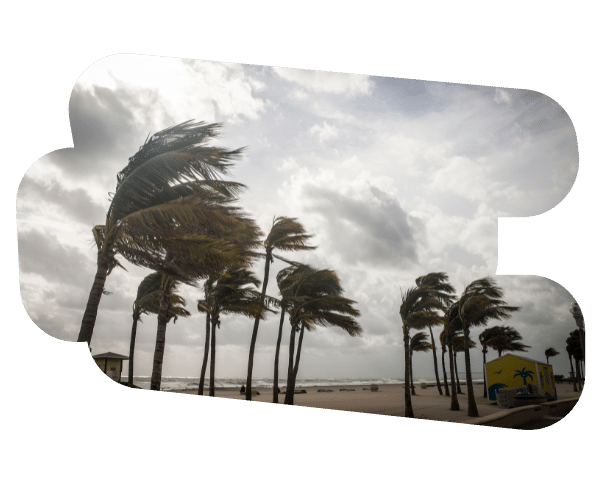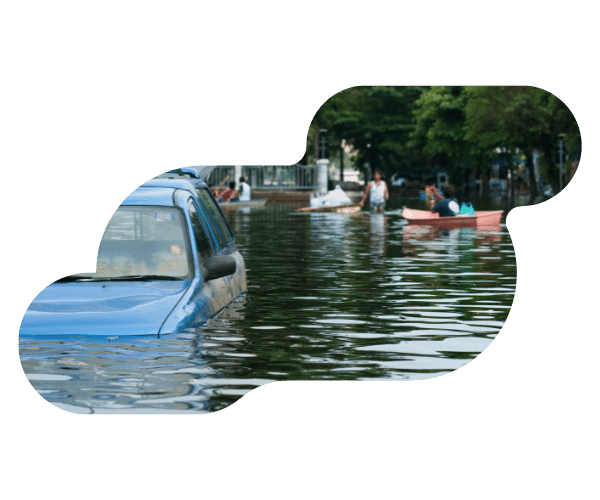 Floods are the most common natural disasters, accounting for almost 50% for all recorded events. Often happening in conjunction with other violent disasters, such as hurricanes or tsunamis, flooding can last for more than a week and create other dangers as a result. Spread of infectious diseases, chemical hazards and potential landslides are all dangers to be aware of when there is an impending flood.
Helping policyholders prepare for floods and connecting them with local disaster relief services can help ensure they know the best way to protect themselves and their property, to ensure the damage is minimized. By confirming what is covered, how to file a claim and preparing policyholders for potential delays in the process, you can make your policyholders feel supported through these difficult events.
Although we all hope the worst is behind us, keeping safe in the next few months will determine how we move forward. This doesn't mean we can't get together, it just means we have to do it in a way that keeps everyone safe.
Ensure that all events and public gatherings are as safe as possible by having attendees digitally sign in, confirm their vaccination status, are informed of all necessary precautions, and provide contact information for emergencies. Best part, you can also utilize these processes to collect opt-in's and stay connected going forward.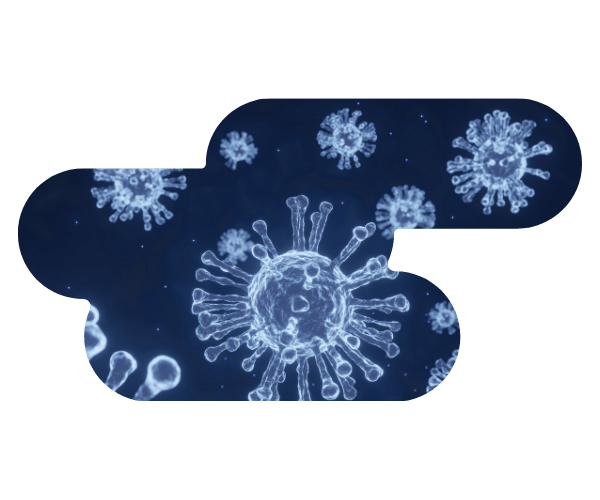 Unsure of the most effective program for you? Let us help!
Our Client Success Team will help you find the best program to fit your policyholders needs and will work effectively for your team.